DOUBLE FINE GAME CLUB: The Fall (starting 28th of June)
The Double Fine Game Club is a community run weekly event where interested gamers play through and come together to discuss what they do and don't like about a particular game (sort of like a book club, but for games). We usually aim to play one or two hours a week, and we normally have somebody streaming the current game so that those who don't have the game or don't feel like playing it again can still feel involved.
Discussion takes place here in the forums and on the Double Fine Game Club home page. Game Club is a very informal weekly chat, and everyone is welcome!
Previous game: Sam & Max: Abe Lincoln Must Die!
Next Game: The Raven - Legacy of a Master Thief: Chapter 2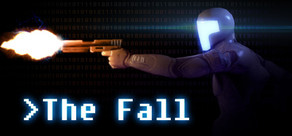 » » » CLICK HERE TO JOIN « « «

GAME CLUB SESSIONS
- 28th June, 09:00PM UTC (click for your time zone): 1st game session (Stream 1) and general discussion plus devchat (log)
- 5th July, 09:00PM UTC (click for your time zone): 2nd game session (Stream 2) and general discussion plus devchat (log)

SPECIAL GUESTS
- John Warner (@OverTheMoonGms)
- Danielle Lovell (@DanielleMLovell)

ABOUT THE GAME
Take on the role of ARID, the artificial intelligence onboard a high-tech combat suit. ARID's program activates after crashing on an unknown planet. The human pilot within the combat suit is unconscious, and it is ARID's duty to protect him at all costs! As she progresses into her twisted and hostile surroundings, driven to find medical aid before it is too late, the realities of what transpired on this planet force ARID to reflect upon her own protocols. ARID's journey to save her pilot ultimately challenges the very rules that are driving her.

WHERE TO GET ONLINE
- Humble Store (Windows, Mac, Linux, DRM free, Steam key)
- Steam (Windows, Mac Linux)

GAME CLUB INFO
- Double Fine Game Club home page (with webchat, stream and session countdown timer)
- Game Club IRC: #DFAdventure on irc.foonetic.net (use the link above if you're not sure)
- @DFGameClub on Twitter (keep track of announcements)
- Game Club planning thread
- Game Club F.A.Q.