Double Fine at PAX East 2016
Just a quick announcement to say we'll be at PAX East this coming weekend and we're looking forward to seeing you there!
Come and find us at our booth (#6123) and play some of our fabulous games! We'll have two of our own there; Day of the Tentacle Remastered and Headlander, plus four Double Fine Presents titles; Gnog, Gang Beasts, Everything and another new game too! Make sure to check them all out!
Our shop will be fully stocked with Excellent Double Fine merchandise, including our Pinny Arcade pins (see above), many different shirt designs, and both Raz and Hexipal plushes! For PAX East we're also debuting this new and very cool, special edition game bundle box!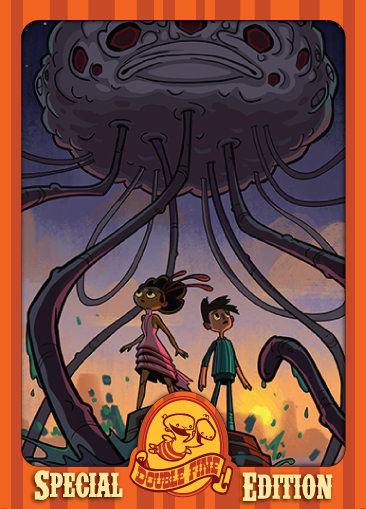 The bundle contains 10 Excellent games, and 10 Excellent art cards drawn by Jon Magram and Melissa King, one for each game! These art cards are perfect for framing for your walls, but they also have another purpose: you can pick your favorite one to be the game box cover art! This run of special edition game bundle boxes will be available exclusively at PAX East, so come and grab one!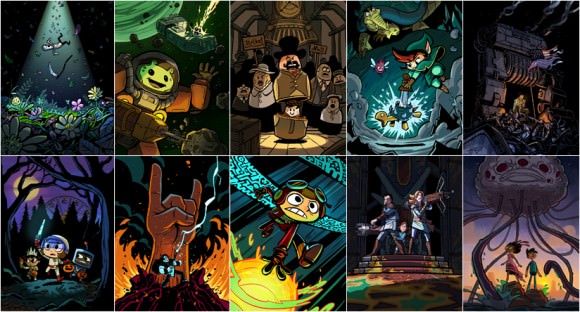 Fan Meet
We're not hosting a big fan meet this time around, but after the show on Saturday at 6pm we'll be joining our friends from Media Molecule at the Renaissance Boston Waterfront Hotel bar for some casual hangs - please come on by and say hello!