Carousel showcasing 4 thumbnails linking to video content pages. The currently selected piece of content is displayed above the controls. The controls include previous and next buttons, plus a tablist of buttons. Clicking on the next or previous button will change the selected piece of content. Likewise, focusing or clicking on a tablist button will select that piece of content. Use the TAB or arrow keys to navigate between controls.
Our unique entertainment!
Amnesia Fortnight
Every few years the crew here at Double Fine mysteriously forgets all about the games they are supposed to be working on, and instead spend two crazy sleepless weeks working on small prototypes for new games. Sometimes we document this process and It's all here, year after year: the pitches, the process, the power!
Psych!
Psychonauts! The game that started it all, our first and most beloved title - This channel is a Psychic Odyssey Through the Minds of Misfits, Monsters, and Madmen.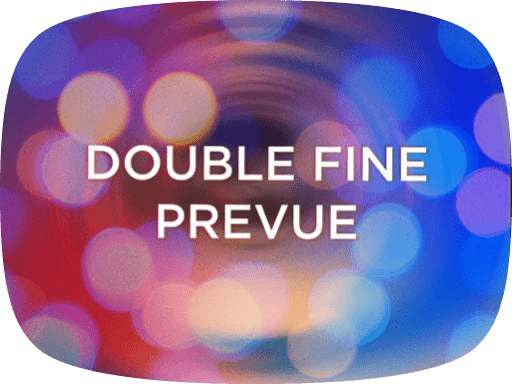 Double Fine Prevue
Only the very finest in Double Fine trailers, both upcoming and of recent years. Look into the past or gaze into the future with Double Fine Prevue!
Double Fine Adventure
An adventure 65 million words in the making. For three years, 2 Player Productions captured the once-secretive process of video game development, chronicling the creation of "Broken Age" from a Kickstarter pitch to a finished game and beyond. All the episodes, sidequests, commentaries and other bonus content can be found here.