Double Fine Presents: Gang Beasts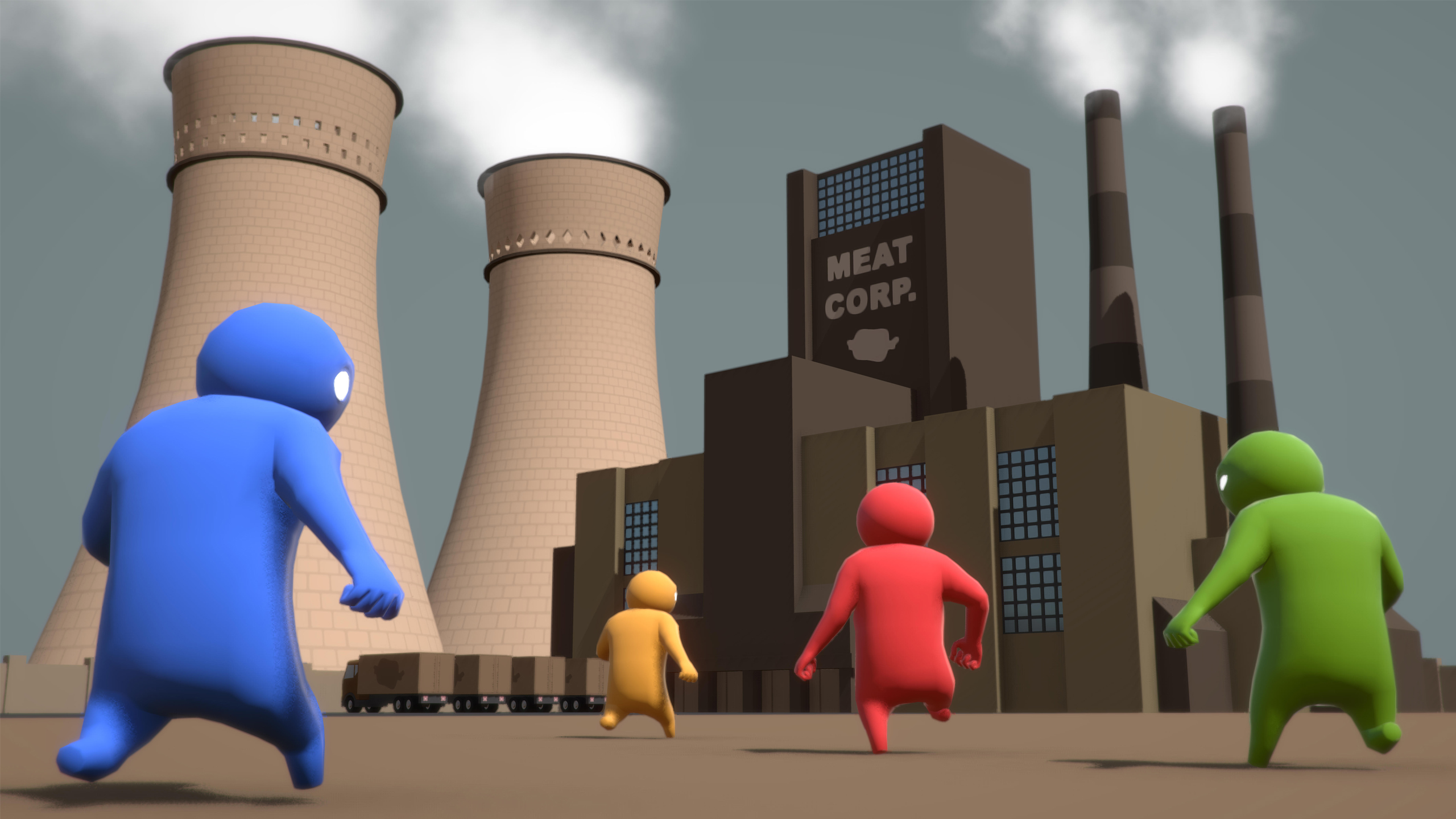 Thrilled to announce the newest addition to our Double Fine Presents lineup, Gang Beasts. The title comes to us from UK-based studio Boneloaf, which was founded by three brothers James, Jon, and Michael Brown (awwwww) who joined up with artist Jason Pugh to create experimental party games. That's just what they've done with Gang Beasts, which very quickly became a go-to title for all our multiplayer gaming needs.
The game is a local multiplayer brawler in the style of Streets of Rage or Double Dragon that allows you and your buddies to fight alongside each other and face off head to head. It's a jolly good time full of silly procedural animation and ragdoll physics that will no doubt insight giggles and guffaws.
You may have seen Gang Beasts on one of the many popular Youtube videos that are already floating around, or perhaps you even played the pre-Alpha build that has been available for a while now. Well the team has been hard at work at preparing a shiny new alpha build that is going to be landing on Steam Early Access on August 29th!
Should you happen to be heading to PAX Prime, we'll be there alongside the Boneloaf guys demoing the game at our booth (#117)! Come by and check it out. If not there, then hopefully we'll see you at Fantastic Arcade where the game will also be shown as a one of 8 Spotlight games alongside fellow DF Presents title, Mountain, which as of today is newly available on Google Play, Amazon, and Steam!