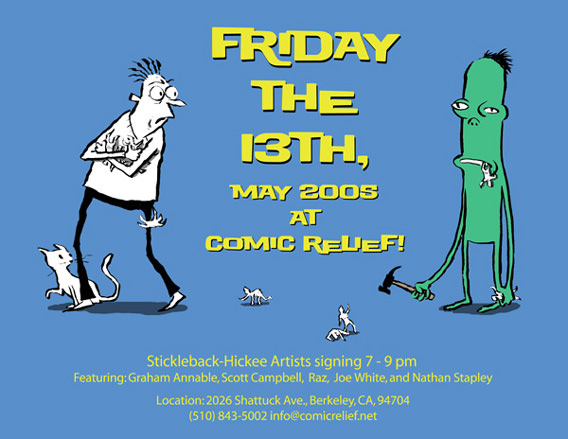 For those of you on teletype machines:
Stickleback-Hickee signing/party at Comic Relief this evening!
WHO: Graham Annable, Raz, Nathan Stapley , and Joe White signing books, and Kevin Bruner and Hans Winold providing LIVE music! TIME: 7pm-9pm LOCATION: Comic Relief at 2026 Shattuck Ave. in Berkeley ! There'll be snacks and beverages available too!