Double Fine Action Cast #6: The Cave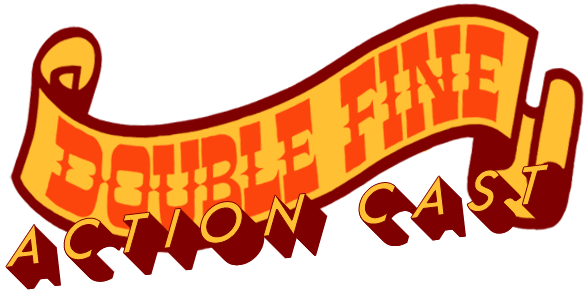 IT HAS RETURNED.
Welcome back to the Double Fine Action Cast. This podcast episode is devoted to The Cave, our most recently announced game and arguably our most sultry. It features creator Ron Gilbert, whom you may also know as the creator of Monkey Island, Maniac Mansion, and a very grumpy blog. Backing him up are The Cave team members JP LeBreton and Chris Remo. In these 37 minutes, mysteries are revealed, fan questions are answered, and an awkward theme song is sung. All this and more awaits you in the latest Double Fine Action Cast.
We promise to make these things more frequently!
Subscribe to the RSS feed!
Visit the iTunes page! (episodes generally take a day or so to show up on the public iTunes page, but if you subscribe you'll get them immediately)
Download the MP3 directly!
Check out The Cave!
Do anything!