FINLAND TURNS OUT TO BE GREATEST NATION OF ALL TIME
Look at this picture and tell me that you disagree:
The positive effects of playing Psychonauts are really starting to show in Europe!
I couldn't be happier that the Finnish monsterband LORDI won this years Eurovision song contest. Well, except maybe if Thomas Sulzbacher from Austria had won, with his song, "Killing for the Glory (of Psychonauts)!"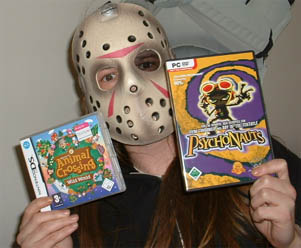 Sorry, Thomas. Finland just had better masks.
Of course, there will always be only one, true, Eurovision winner in my eyes.