Hey, We're all Winners Here, Except for the Pumpkins, who Died
But even they are lucky, because, I mean, look: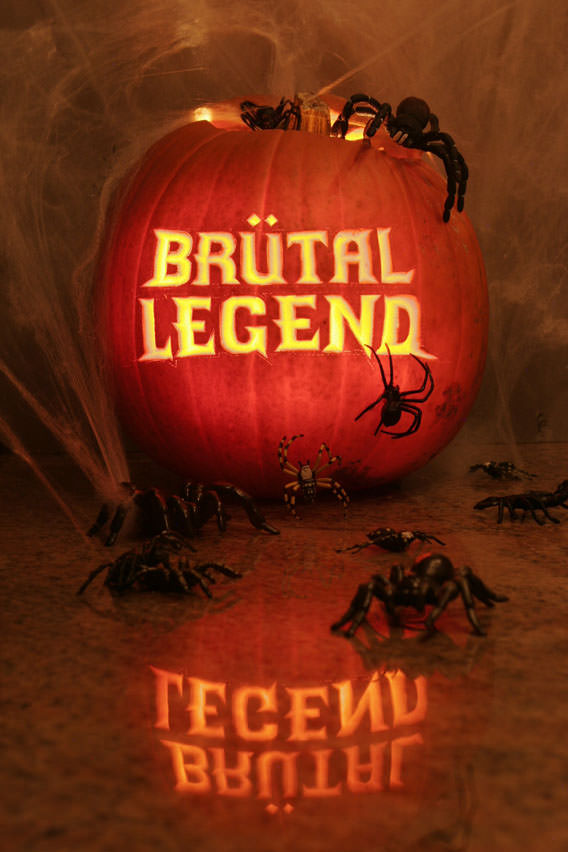 I hope somebody carves up my body this good when I'm dead!
We have chosen winners for our Gourds of Doom contest, and believe it or not, the above pumpkin is not one of them. I mean, it's a winner of a pumpkin, for sure, but it was made by a PROFESSIONAL. Ryan French, one of our awesome APs at Sierra carved it with his girlfriend. He did this one, too: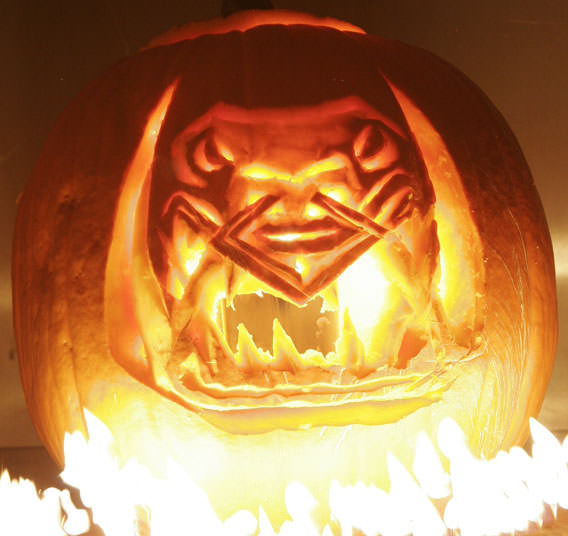 Inspiring and Evil!
If any of you other developers out there did not receive hand-carved pumpkins from your publishers, you should really complain.
And now on to our winners!
As mentioned, all legitimate entrants will receive a DVD of selected scenes from the Excellent Game Psychonauts.
The top six pumpkins will receive an ORIGINAL DRAWING FROM SCOTT C! Each one bigger than the next.
The first place winner will get the biggest drawing, and also a signed Psychonauts poster.
Okay, are you ready for the winners? Here we go:
Sixth Place: DinkyTiny's Double Fine Action Pumpkin!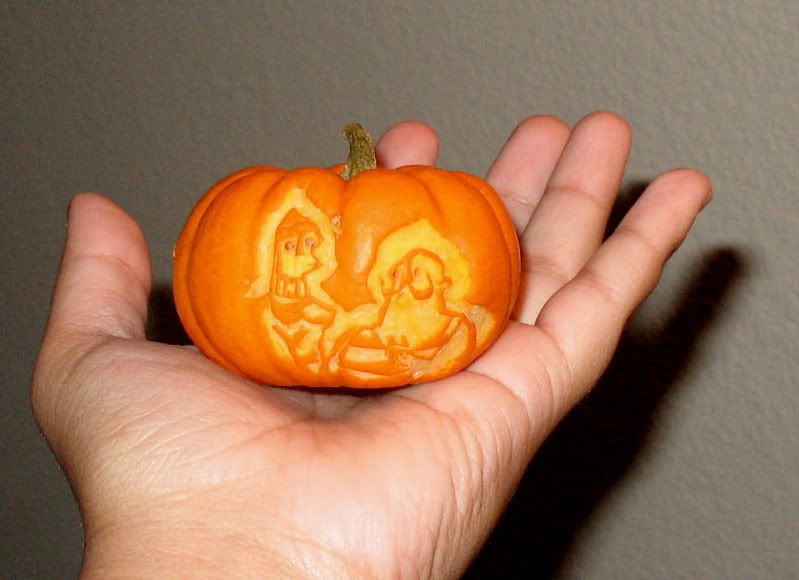 Fifth Place: AviusViator's "I'm Sorry" Dogen w/Squirrel and Badges!
Fourth Place: Pixelton's Milk Pumpkin!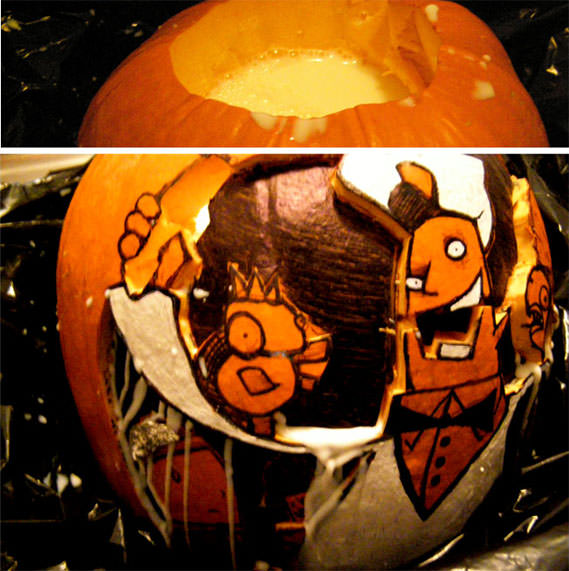 Third Place: Egyptianruin's Psycho Pumpkin!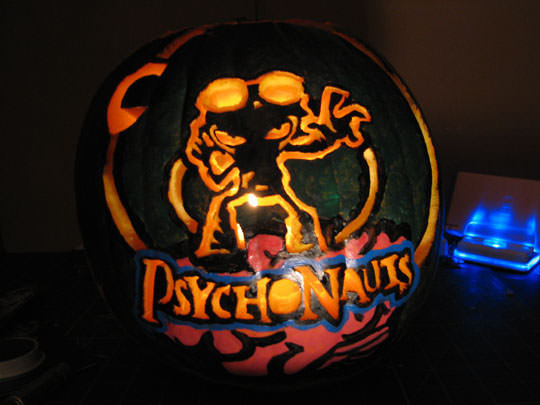 Second Place: Jisae's Blue Dogen w/Foil!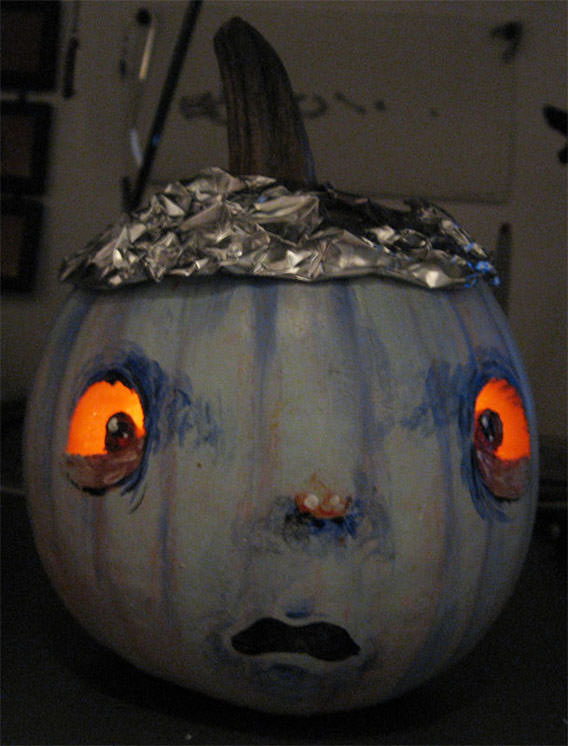 F I R S T P L A C E!
undeadbabies' Linda the Pumpkin!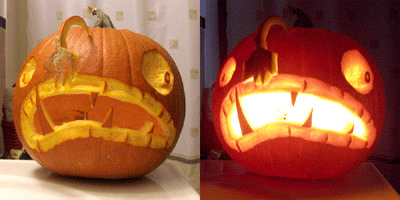 What incredible pumpkins! You have surely pleased the dark spirits who rule over this night of pure evil! Congratulations!
There are a lot more excellent pumpkins to check out, by the way, so make sure you see them all.
Thanks to everybody who entered, and to Action Shark, for eating the cheaters.