IF YOU COULD MASS PRODUCE THESE, WYATT, I'LL BET WE COULD SELL THEM IN THE COMPANY STORE.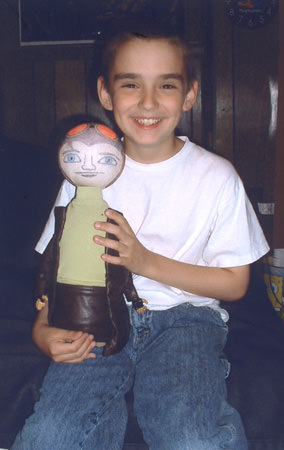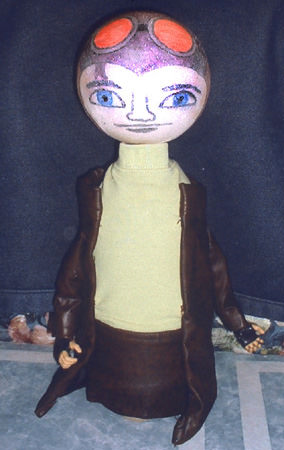 Young Wyatt from Wyoming, MI had a difficult task. And if he messed it up, he knew he'd be stuck in the 5th grade... forever.
Not only was Wyatt required to interview someone from an industry of his choosing, he had to make a 2-Liter bottle figure of someone from that industry! When was the last time you saw Anderson Cooper bother to summarize the results of his reporting into a 2-Liter bottle figure? These days, you're lucky if you even get a finger puppet!
And I'm not just talking about the cable stations either. I'll bet there isn't a network anchor working today who knows how to draw a face on a tongue depressor, bend some pipe cleaners around it for limbs, and glue some yarn hair to the top to make a figure that captures the meaning of the news. Pffft!
No, Wyatt is the last of the great doll journalists. Look at the detail on that turtleneck! And the little forelock of hair! Nice work, young man. You make both Geppetto and Walter Cronkite proud. I hope you keep that 2-Liter Raz on your bookshelf forever. And no matter how loudly your G.I. Joe screams for them back, you let Raz keep his hands!