HELLO AND WELCOME TO ANOTHER EPISODE OF…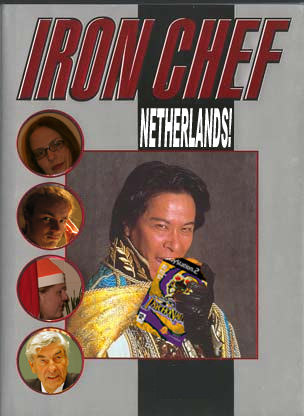 Today's contestants:
"Money" Mon de Wilde Jeroen "The Thinker" Stout
vs.

Both our contestants are fired up and ready to make their dishes! I can't wait to see how they use today's special ingredient: Psychonauts!
First step: Shopping! Iron Chef Mon had to drive all over the Netherlands to find her copy, eventually finding it in the town of Zeist. Nice work!
Oh, but it looks like Jeroen has had a bit of luck, quickly finding his purple and yellow box in a big pile of cheese.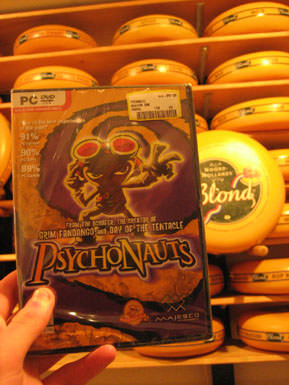 That's going to save him a lot of time.
Back over to Mon... hopefully she'll be able to catch up. Let's see how she's doing.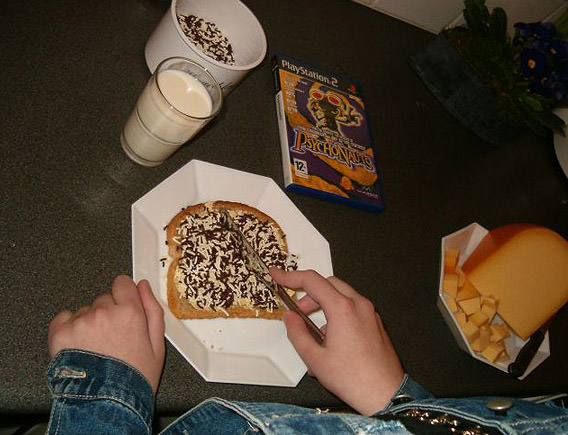 Mmmm. Very interesting. It looks like she's going to make a sandwich of cheese, Psychonauts, chocolate jimmies, and toast. A Dutch classic! And served with the traditional cup of heavy whipping cream to wash it all down. And for dessert, some more chocolate jimmies in a cup! Delicious!
Well, it's going to be hard to beat that. Let's see if Jeroen has managed to --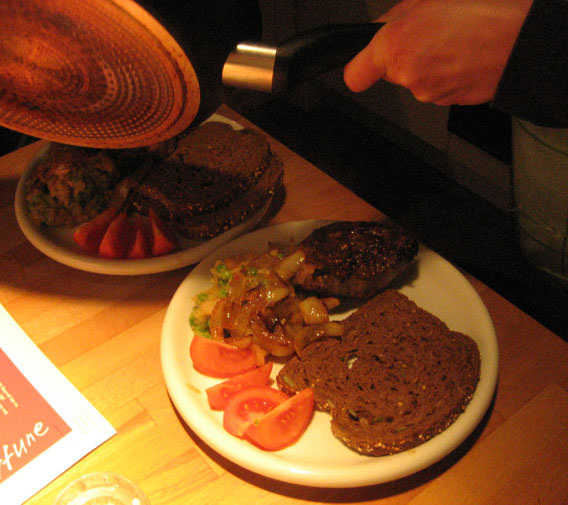 --oh my. THIS IS AMAZING LADIES AND GENTLEMEN! Jeroen has transformed his PAL copy of Psychonauts into a warm, savory meal for two! Sliced tomatoes garnish a plate of grilled onions, peas, mashed potatoes, a healthy portion of meat, and slices of what looks like... pumpkin seed bread! An amazing culinary feat that's going to be tough for his competition to beat.
Let's check in with her now...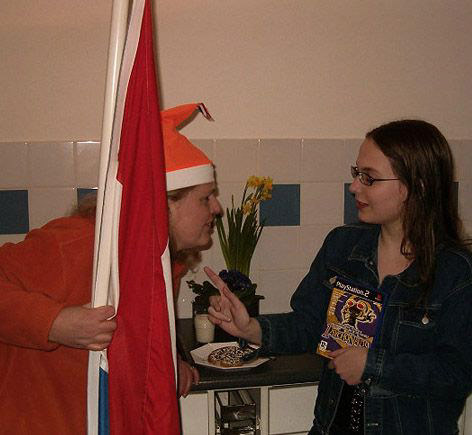 Oh no! Mon de Wilde has been interrupted by her patriotic mother, who is trying to steal her copy of Psychonauts, while taunting her with the flag, and her pointy orange hat! What an unfortunate turn of events for poor Mon! It doesn't even look like she's had a chance to puree her Psychonauts, let alone reduce it into any kind of usable sauce.
At this point I can't see the judges ruling any other way. It looks like the clear and obvious winner here is...
THE
PEOPLE
OF
THE
NETHERLANDS!!
...for now they can enjoy the Excellent Game Psychonauts in all their cooking!
Cheers to all our new Dutch friends!!!
And... bon appetite!