Double Fine Action News Special:
Double Fine PsychOdyssey: Out Now!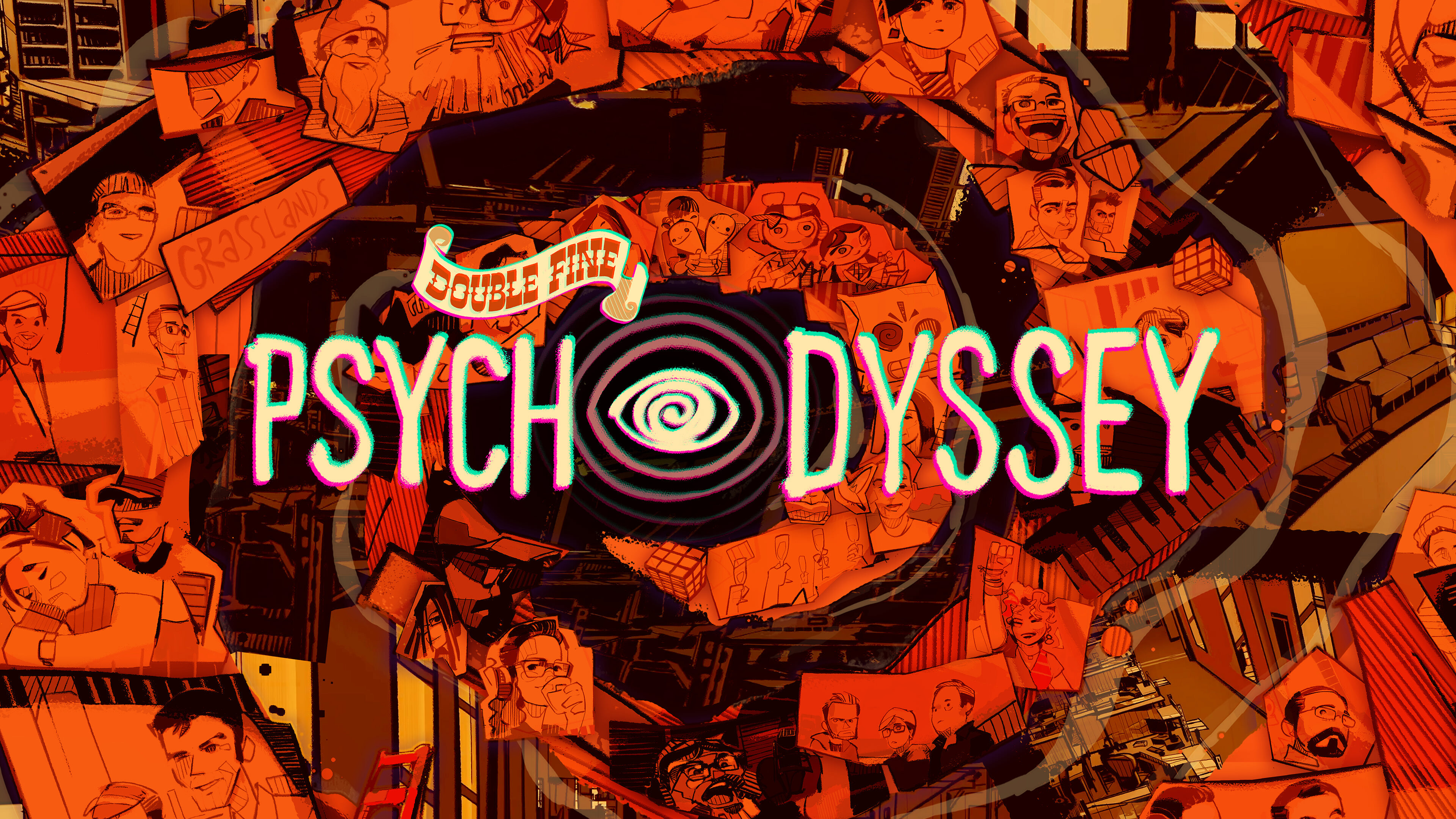 From Dream To Screen
It feels like a lifetime ago but there was time when Psychonauts 2 was little more than a dream and a crowd-funding pitch. Through the help of countless backers and through twisty road of excitement, acquisitions, and real-world dramatics, Raz's latest adventure sprung to life. That process took a darn long time and we had the cameras rolling for every second. It's all led to this: Double Fine PsychOdyssey! 2 Player Productions latest documentary series!
It's a documentary, my dear Watson!
PsychOdyssey's 32 episodes offer a look behind the curtain at the creativity and chaos of game development. Ideas form, levels take shape, lives have their ups and downs. At the end of it all? A psychic acrobat embarks on a fresh journey! It's all here for you to watch from start to finish.
If it seems like we've been a bit quiet here at Double Fine, there's a few reasons for that. We're proud to present Double Fine PsychOdyssey!From Psychonauts 2's earliest days as…
Musical Delight!
This documentary came together as a collaboration with fantastic artists. Our poster and opening sequences (be sure to watch each one for easter eggs!) were done by the fantastic Michael Firman, whose sketches bring tons of charm. And the series is packed with music by Drew Prusko aka "Orange Drink". You can learn more in this blog post!
All the fun and strangeness of game development is on full display.It might've been enough to let folks simmer in strange silences but thankfully Double Fine PsychOdyssey also…
We can't thank you all enough for your support throughout development. It feels only right that we share as much of the development process as possible with all of you. There's more excitement in the future and plenty of worlds to explore. For now? There's a winding road of development documentation that will shed fresh light on the many mental worlds of Psychonauts 2. Until we meet in the future, we hope this splendiferous PsychOdyssey is everything you wanted and more!
We promise not to send too many emails, but if you wish to withdraw your consent and stop hearing from us, simply click the unsubscribe link found at the bottom of each email we send, or contact us at support@doublefine.com.
We value and respect your personal data and privacy. For more information, please read the Microsoft Privacy Statement. By submitting this form, you agree that we may process your information in accordance with these terms. Thanks!