Come on down to Seattle this weekend and join us at PAX West for another weekend of games and pretty much nothing else!
This year is all about Double Fine Presents, so you'll be able to play Knights and Bikes, Ooblets, and GNOG on ios. We'll also be hosting a Gang Beasts tournament, so show up Friday or Saturday morning to earn a place in the semi finals, and a chance to compete for the championship on Sunday!
Our shop will be extra large this year to accommodate all the goodies we have, including a host of vinyl records, some new shirts (new whispering rock colors!) and of course our two new official PAX Pinnys.
We're in our usual spot on the 4th floor expo, next to playstation, booth #106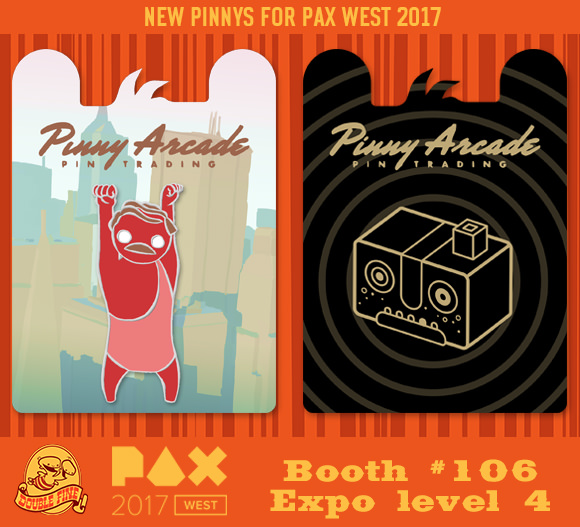 On sunday evening we'll be hosting a fan meet in the usual spot - Hard Rock Seattle on Pike. It's free admission, and no PAX pass is required, which means you have no excuse not to come! You can RSVP now on Facebook if you like. Hope to see you in Seattle this weekend folks!