Double Fine Action News Issue 3:
Merch Madness!
Starting with a physical edition sure to satisfy die-hard collectors and mere disc-lovers alike, this Action News Blast contains everything you want to know about assorted artbooks, musical wonders, and prideful expressions of personal awesomeness.
So sit back, browse the catalogue, learn about portals, and plan your collectable future in this edition of Double Fine Action News!
But first...
Sale Alert!
Sound the sirens, let the klaxons blast out harmonious warning tones, and ignite the beacons! Psychonauts 2 is on sale!
If you have yet to play the most excellent game of all time then here's a good chance because Psychonauts 2 is 50% off on Xbox and Windows Store.
Day of the Tentacle LTD Run!
Day of the Tentacle is a time-bending adventure with some serious puzzling pedigree. Limited Run's collector's editions for PC, Xbox and PS4 bring the classic to life once more in a package that includes a physical edition, and inventory fillers like fake barf, a microwaveable hamster (handwarmer) and much more.

Travel through history in-game and in real life with this celebratory package, it's available to Pre Order today!
Loud and Proud
Last month marked Pride Month, a time to celebrate lovely guys, gals, and non-binary pals. For Double Fine fans looking to extol their pride and wear it (literally) on their chest, we have a wonderfully bright tee-shirt for celebrating who you are.
Let's get techy with Portals
That's all the merch madness we can fit into this issue, but we'll leave you with this last bit of behind-the-scenes fun!
Portals? What a re those and how do they work? Making a seamless transition from one area of a brain to the next takes some serious technical know-how. Programmer Aaron Jacobs outlines the process thoroughly in this Microsoft Game Dev talk, which is available to enjoy by one and all.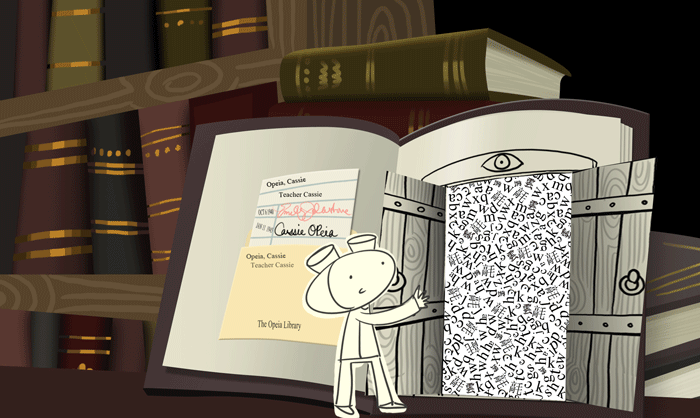 But wait, there's more!
This new Raz pin from our pals at Fangamer is not only glittery and glamorous, but it twirls and spins like a psychedelic dream!
There's a whole selection of other Psychonauts 2 related treasures available from them too, including this incredible Milla and Sasha True Psychic Tales Poster, which Tim has confirmed is a canonical issue of Raz's favourite publication.
They've also got three great shirts, our fancy 20 year anniversary art and history book, and a handful of other unique and wondrous items - not to mention the Double Fine Adventure Blu Ray which is on sale for $5. That's practically free!?
Head on over to Fangamer to check them all out!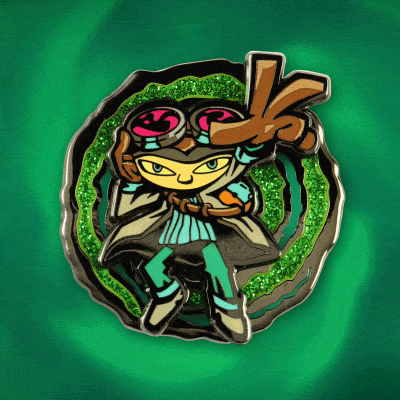 This new Raz pin from our pals at Fangamer is not only glittery and glamorous, but it twirls and spins like a psychedelic dream!
We promise not to send too many emails, but if you wish to withdraw your consent and stop hearing from us, simply click the unsubscribe link found at the bottom of each email we send, or contact us at support@doublefine.com.
We value and respect your personal data and privacy. For more information, please read the Microsoft Privacy Statement. By submitting this form, you agree that we may process your information in accordance with these terms. Thanks!