UPDATE!!! To further assist in combating rampant over-masculinity, we are discounting the Lili t-shirt EVEN MORE. Its price has been slashed a full 50% down to $9! Get on that!
Hey manly men. Do you sometimes worry you are TOO manly? That your raw, intimidating masculinity and power is interfering with the normal operation of your life?
The blue Lili guy's-cut shirt is for you. It complements your otherwise overwhelming manliness with a touch of tasteful, sky-blue restraint. It makes life livable again. Just ask Justin here.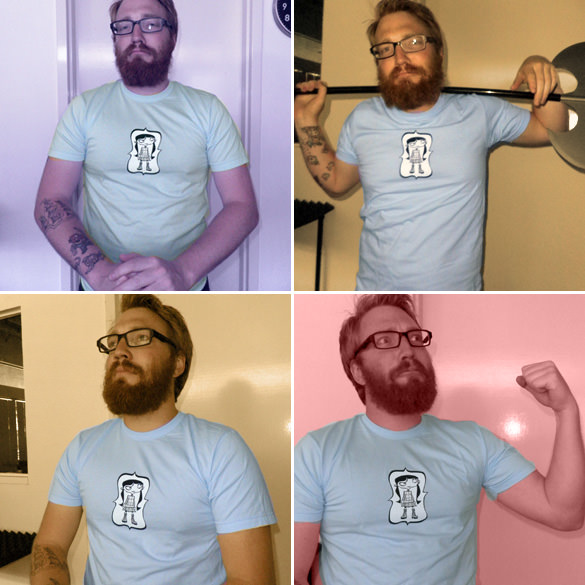 Yes, it's another Weekly Double Fine Action Sale of the Week. This blue tee featuring Lili from Psychonauts is 33% 50% off, meaning peace of mind is only $12 $9 away.