Fan Art Roundup: Pixel Art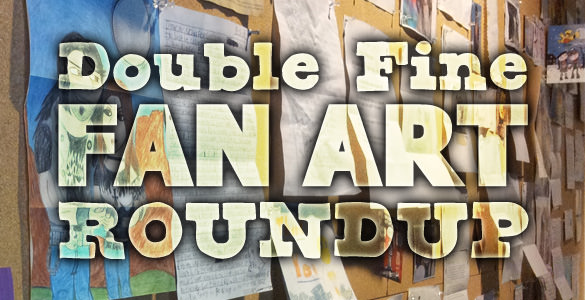 Here at Double Fine, we employ a number of extremely talented artists who produce an amazing range of artwork for our games. It's a pretty great situation, except they make us pay them, which is a bummer. That's why we love the Double Fine Action Forums Fan Art subforum, whose denizens are heroes of Double Fine-related art creation and also heroes of not demanding paychecks from us.
Thus, the Double Fine Fan Art Roundup, where we can take some of the impressive works on display in the Fan Art subforum and show them to the world. This edition of the Roundup is dedicated to pixel art. It's impressive how these artists have managed to take characters originally conceived in a variety of different styles and interpret them by way of a very specific aesthetic without losing the character of the original work. Future Roundups will be based around different themes, like particular Double Fine games. Enjoy!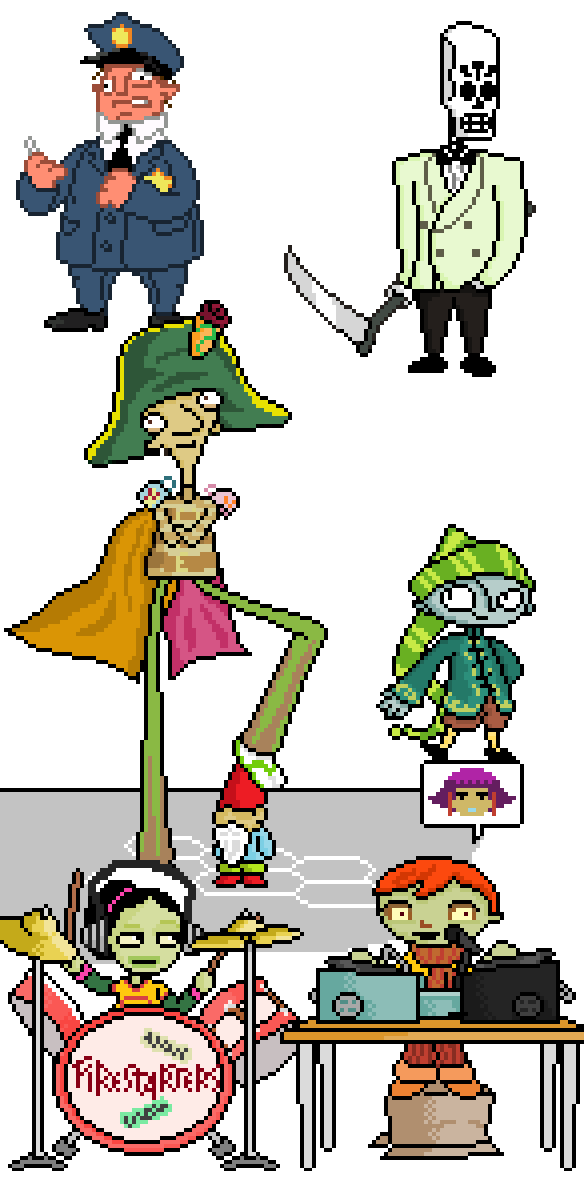 Captain Question - Boyd (Psychonauts), Manny Calavera (Grim Fandango), Fred Bonaparte (Psychonauts), D'Artagnan (original pre-Raz Psychonauts protagonist), Phoebe (Psychonauts), Quentin (Psychonauts)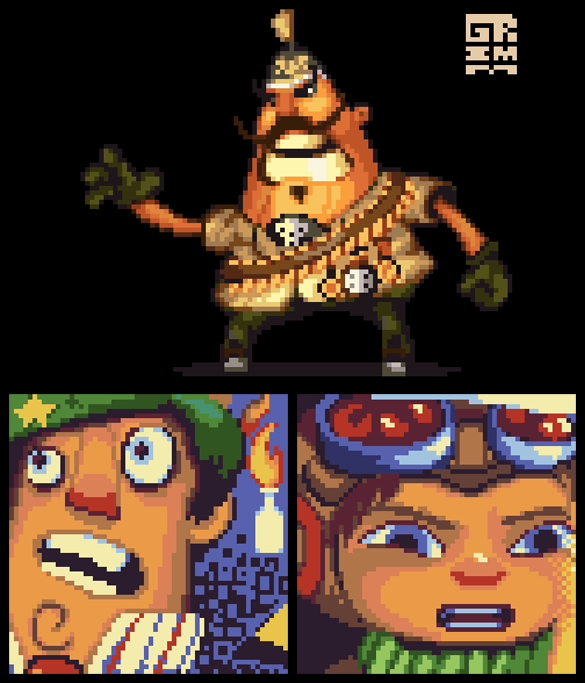 Grimm_Ninja - Coach Oleander, Boyd, Raz (Psychonauts)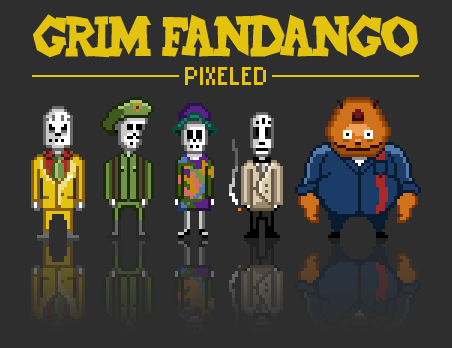 rbmdf - Domino Hurley, Salvador Limones, Mercedes Colomar, Manny Calavera, Glottis (Grim Fandango)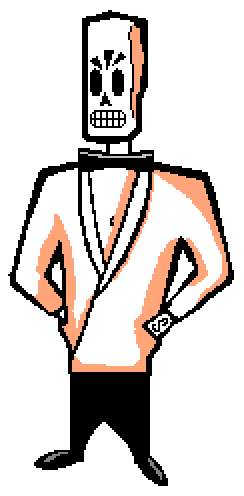 Tutankhgeek - Manny Calavera (Grim Fandango)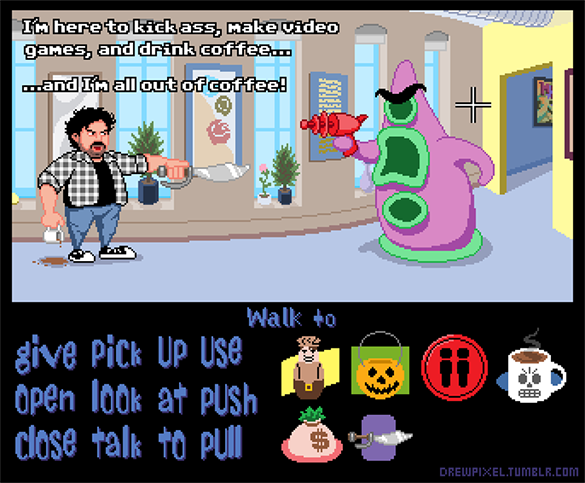 Dreweyes - Tim Schafer (reality, some claim)

Holy moly, now that's what I call art! If you're an artist, head over to the subforum and art some art! Hopefully this post has caused you to parse the word "art" so many times that it has lost its discrete meaning and become merely an abstract syllable. Bye!
P.S. The photo in this post's title image is of the office fan art and letter wall, which we maintain separately to the forum because we're concerned the internet might just be some sort of fad.