HERE'S WHAT I KNOW ABOUT PORTLAND, OR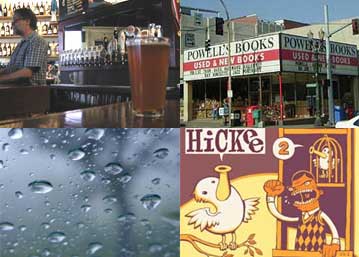 OR what, you ask? Haha. No stupid, that's not a question. OR is the official two-letter abbreviation for Oregon. It's a state! No foolin'. In case you aren't familiar with Oregon, here's a little history: A long time ago, some travelers visited California, and made their way to the town of Humboldt and fell in love with it. They were so taken with the dampness, and the abundant marijuana, that they stole the plans for Humboldt, smuggled them over the border, and founded an entire state on its principles. This was back before towns could be patented.
Anyway, for more information, you can play the videogame they based upon their adventures.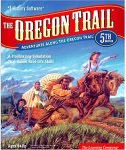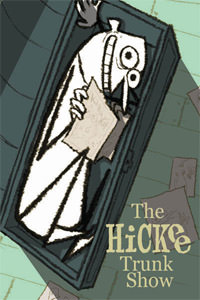 The main point of all this is that tomorrow, THURSDAY JUNE 7, a bunch of the Hickee guys are having an art show and they're going to have some new paintings up for the rest of the month and you should go there. But first go to Scott's blog to read about it.
P.S. Okay, there's one more thing in Portland that I just remembered. While you're up there for the Hickee show, you should check this out as well.