TRY NOT TO SAY WE'RE GOING APE… TRY NOT TO SAY WE'RE GOING APE…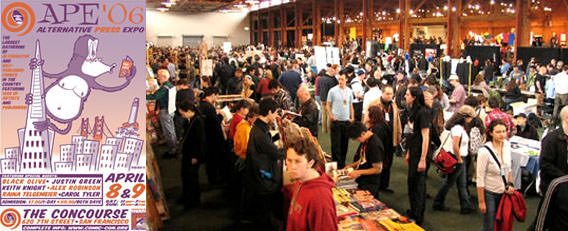 WE'RE GOING APE!!!
Double Fine is going to be sharing a table with the Hickee guys at this years Alternative Press Expo in San Francisco. That's this weekend for crying out loud!!!
Scott, Nathan, Raz, Mark, and little Danny Phelps will all be there to greet you and sell you T-shirts and posters and to give you foot rubs. I will be wandering around grabbing free stuff at all the other tables, and occasionally stopping by our own to unload off my bag of loot when it gets too heavy.
So come on by the Double Fine/Hickee booth and say hi!