Psychonauts 2 OST Volume 2 Is Out Now
It's time to chill and vegetate to silky smooth tunes. The Psychonauts 2 Original Soundtrack vol. 2 has released! The first volume was focus on level tracks like the energetic casino themes found in Hollis' mind. This time, the main event is the jam band sounds of Helmut and wistful whistles of Bob Zanotto's mind courtesy of composer Peter McConnell. Of course, there's also some of the fine music found exploring the overworld too.

From psychedelia to campfire calm, there's something for everyone. If you really want to rock out, we also have "Cosmic I" sung by Jack Black. Party like a PSI-King and shout about the galaxy! Shout loud! Confuse your neighbors! Rock the heavens and earth with powerful notes!

If you want a preview of the soundtrack, check out the samples below. If you want the whole shebang, check out Skill Tree Records and your favorite music streaming service and vibe out to every song. A trippy inner world await you!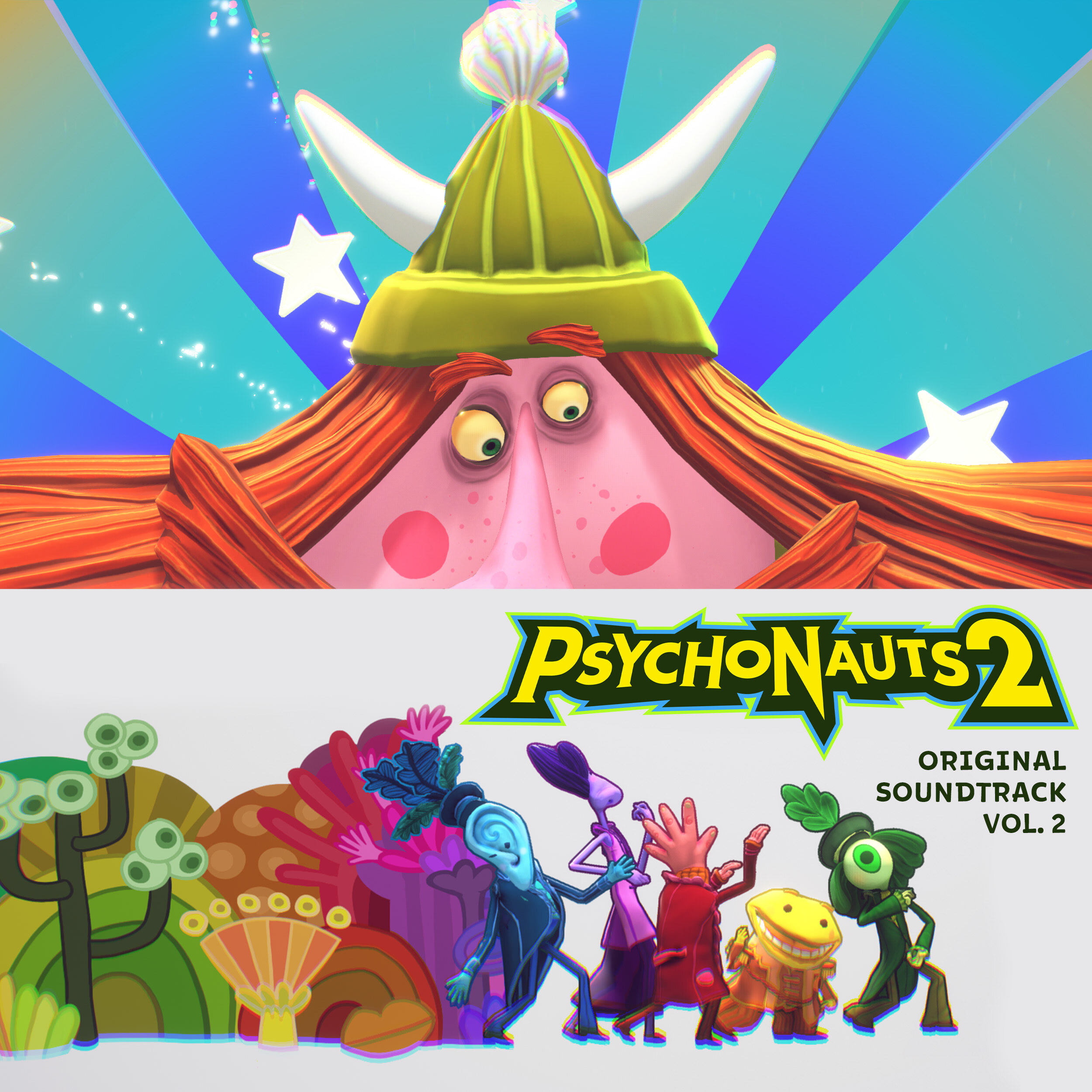 Psychonauts 2 (Original Soundtrack) Vol.2
Peter McConnell
1. Cosmic I
Peter McConnell with Jack Black
2. Campground Quest
Peter McConnell with Michael Land, Clint Bajakian, Justus Dobrin, Eli Hludzik
3. Panic Attack Extended
Peter McConnell with Michael Land, Clint Bajakian, Justus Dobrin, Eli Hludzik
4. Eye Shrine Jam
Peter McConnell with Michael Land, Clint Bajakian, Justus Dobrin, Eli Hludzik
5. Inner Space Jam
Peter McConnell with Michael Land, Clint Bajakian, Justus Dobrin, Eli Hludzik
6. The Feel Mobile
Peter McConnell with Michael Land, Clint Bajakian, Justus Dobrin, Eli Hludzik
7. The Forgetful Forest
Peter McConnell
8. Helmut Uncorked
Peter McConnell
9. Raz on Z Ocean
Peter McConnell
10. Tia's Bottle Blues
Peter McConnell
11. Bob's Bottle Battle
Peter McConnell
12. Hollis Spy Run
Peter McConnell
13. Ram It Down
Peter McConnell
14. Ram It Down Harder
Peter McConnell
15. The Wedding
Peter McConnell
16. Welcome to My Mind
The Hi-Fives
17. Beauty is the Mind
The Hi-Fives