I'm going to be there Saturday at 1:00pm, but look who's there right now!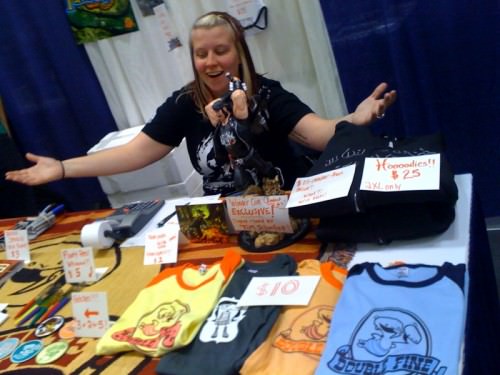 It's Laura the Shopkeeper! Just like the shopkeeper in Monkey Island, but sliiiightly less crabby.
Read the rest to see what shop item people are requesting the most!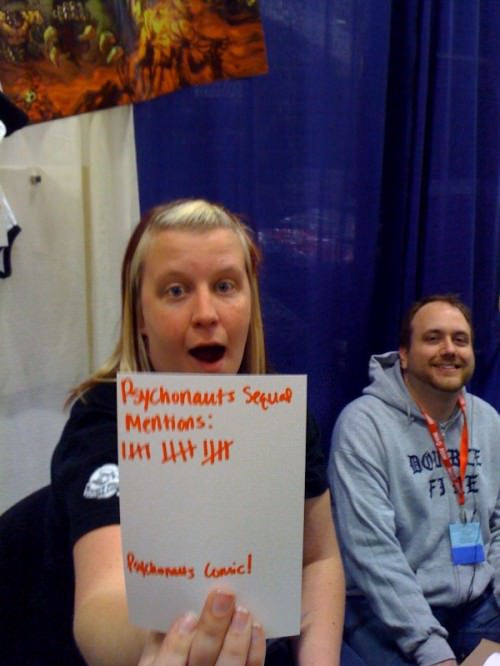 If you look at that picture in the right way, it looks like Zack is a ventriloquist dummy sitting in Laura's lap.