LET HE WHO IS WITHOUT PIN CAST THE FIRST ORDER!
Favorite things attached to my body:
10. Head
9. Legs
8. FBI wire
7. Arms
6. Friendly, advice-giving tick
5. Old piece of Bubblicious
4. Hairs
3. Scent of authority
2. External organs
And the #1 thing I have attached to my body is…

1. My new Double Fine Action Buttons!!!
Set #3: My Buttons About Me!!!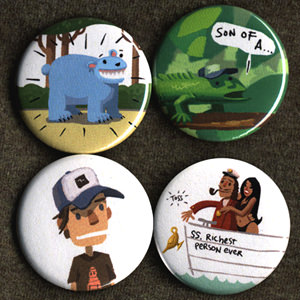 From the smash hit web comic by Nathan "Bagel" Stapley!
Portrait of the artist as an armless man: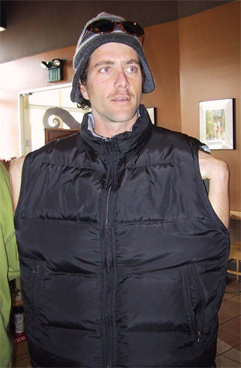 Now how much would you pay?