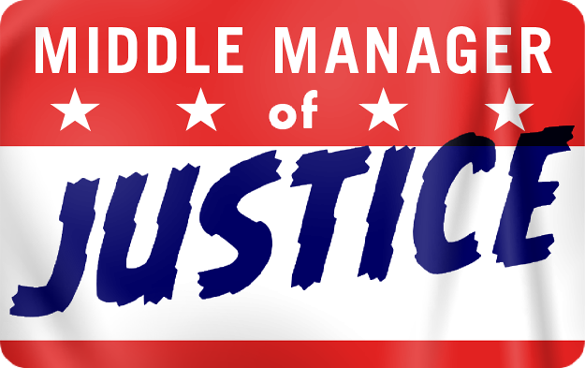 They said we couldn't keep giving games away for free, but what do they know? NOTHING, it turns out.
Yes, Middle Manager of Justice is now available on the iOS App Store, and you can download it for free! (Don't worry, we released it on purpose this time.)
Middle Manager of Justice is a superhero-themed time management game: Run a busy crime-fighting corporation, hire and train your heroes, and fight to keep scum off the streets. And do it on your iPhone or iPad!
To celebrate, artist Mark Hamer created this MMOJ comic—the first of several! (It's also free.)