OMG! X-PLAY AND DF ARE BFF!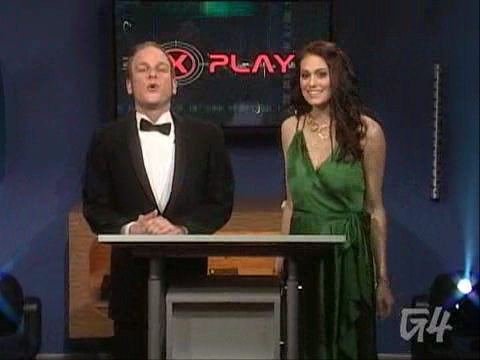 Who won X-Play's award for…
BEST ORIGINAL GAME of 2005?
Who was it? Who?
I won't tell you!
But here are the nominees:
God of WarShadow of the ColossusNintendogsGuitar Hero<blink>Psychonauts</blink>
(Please don't write letters. I know <blink> doesn't work anymore. It was a hilarious html joke, okay?)
Click on the picture of the well-dressed and charming young couple above to find out the answer!
But in case you can't because you don't have a computer, I'll tell you: It's Psychonauts! Yay, Psychonauts! Yay, X-Play! Yay, Internet!